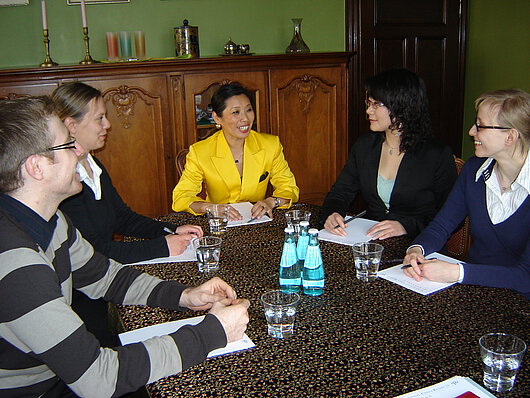 Insight into international management consultancy with ICP
We are proud of our interns. They have acquired the tools for responsible positions with us.
They all speak German, English and Chinese.
We are always hiring new interns and placing qualified German and Chinese professionals with companies when needed. A short application to us does not guarantee a job, but it can lead to us being interested in you!
You should be a student (Bachelor, Master) in the fields of business administration, law, international management, tourism, etc., or a doctoral student and have very good written and spoken German and English skills. Knowledge of Chinese is an advantage.
You have an open, friendly manner and are proficient in standard office applications.
Supervision of relevant university tasks is guaranteed.
The management

Curious?
Send us your application documents with CV, cover letter and, if possible, certificates to: info@chinaprojects.info
We look forward to receiving your application!