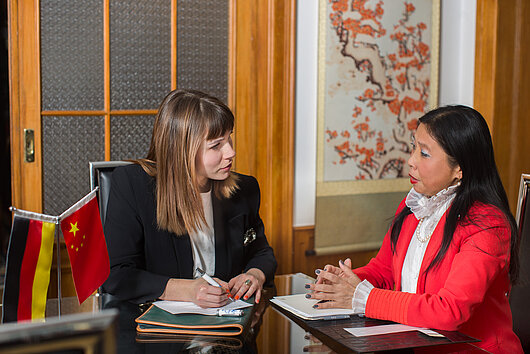 ... a German consulting company that has been successfully operating on the international market since 1995. Thanks to years of experience in doing business in China, we have a great deal of expertise and an extensive network (relationships - "Guan Xi"). This gives us access to the decision-making level in European and Chinese companies and institutions.
Our goal is the realisation and development of viable and, in particular, sustainable cooperations.
In our long activity as a reliable partner of government agencies, companies as well as public and private institutions, we have created an extensive network. This gives us access to the decision-making level in Europe as well as in China. We have gained a reputation as a reliable consultant in China, Germany and the entire German-speaking region (Austria, Switzerland, Northern Italy/South Tyrol).
Special reference to China results from the origin, activity and experience of the leading personality Luoding Lammel-Rath. Our team consists of German and Chinese employees. All of them have university degrees in various fields and speak German, Chinese and English, which facilitates communication with international partners.
We are there for you, building European-Chinese bridges.
Our mission is to close cultural gaps and bring people together.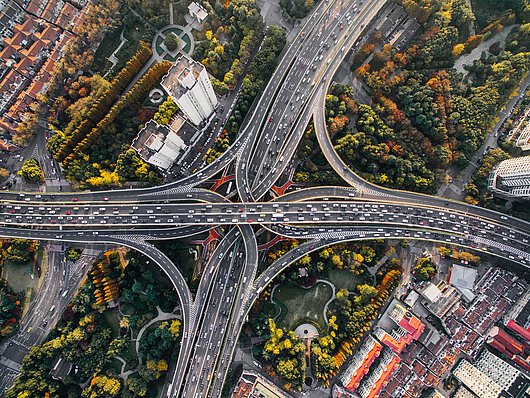 ... is the success of our European and Chinese companies!
This simple formula is our entire corporate concept.
With its gradual transition to a market economy orientation, the People's Republic of China has unleashed enormous growth forces, creating a momentum of its own which, according to economic experts, will continue for a long time, albeit in a weakened form. China continues to boom. The general conditions are stable. This offers opportunities for companies and investors to become sustainably successful on the Chinese market. The same applies to Chinese companies that want to expand into the European market.
But how do you go about it? How do I avoid expensive apprenticeship training? How do I fight my way through the jungle of a foreign mentality and language? How do I find suitable partners? How do I find the right brand and product name? How do I find access to the market? How do I deal with authorities and offices and how do I cope with the establishment of company representations, approval procedures, tax bureaucracy, customs regulations, financing, tenders and business opportunities?
("Mei you wenti") 没有问题 - no problem - as the Chinese like to say in such cases. However, you need the support of a professional China consultant. That is us - ICP International China Projects GmbH.
Our vision is that you no longer need us.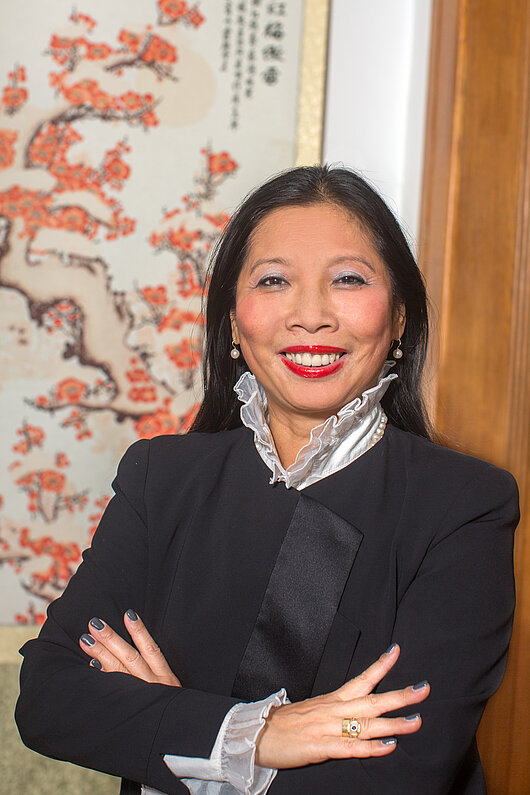 Luoding Lammel-Rath is the head and founder of ICP International China Projects GmbH.
Luoding Lammel-Rath is a Shanghai Chinese and since successfully completing her studies in Shanghai, Cologne and Bonn, she has consistently dedicated herself to building sustainable European-Chinese economic and business relations. She advises government agencies, municipalities and companies as well as public and private institutions. She has also gained a reputation as a successful consultant and trainer.
In her dual role as Chairwoman of the German-Chinese Friendship Association (Deutsch-Chinesischer Freundschaftsverein e.V.), which has members from all German-speaking countries, and Managing Director of ICP International China Projects GmbH, she advises and coaches global companies such as Airbus, Siemens, as well as international family businesses and numerous business associations, thus actively contributing to the broadening and promotion of business contacts between Europe and China.
Luoding Lammel-Rath not only has a great deal of expertise in doing business with China, but also an extensive network and access to decision-making levels in European and Chinese government agencies, companies, universities and trade associations.
As an active member of the International Council for Game and Wildlife Conservation (CIC), she represents the interests of the People's Republic of China.
She is an honorary citizen of the Chinese city of Jiaxing.
She has been recognised by the Chinese central government as a successful entrepreneur and business promoter in Europe.