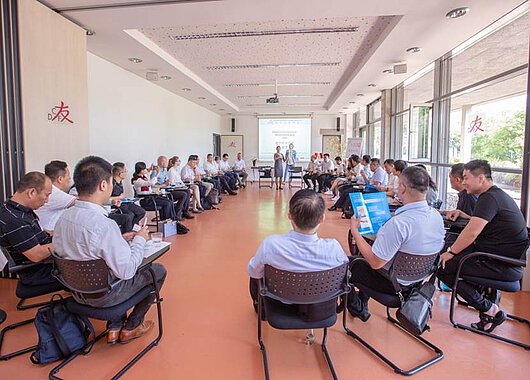 Seminars and lectures
Cultural hurdles? Complicated negotiations? Easy!
Good knowledge of Chinese and European business culture is a valuable tool for business travellers and internationally engaged individuals to succeed in China and Europe. But also for international companies it proves to be indispensable to continuously invest in the topic of intercultural competence.
In our seminars you will learn the do's and don'ts, the icebreakers and the pitfalls. Practical exercises on small talk, business meetings, business cards, body language, hostess gifts as well as conflict avoidance and resolution will make clear what is important in business meetings in the Middle Kingdom and in Europe.
We offer seminars for, among others:
Business Etiquette in China and Europe
Fit for China! Fit for Europe!
Authorities, administrative procedures and hierarchy (framework)
Intercultural management and conflict management
In-house training and individual coaching for companies and institutions
Lectures at congresses, conferences and educational institutions (topics on request)